The reform of university logistics is an important part of the reform of university management, while the management of student dormitories is an important part of the reform of university logistics management system, which is related to the living environment, learning atmosphere and even the quality of education and teaching of students. Comprehensive management mode and management mode are the two main modes of student dormitory management in colleges and universities. At present, these two modes mainly have problems such as low level of dormitory hardware and equipment, single mode of management and service, and lack of interaction between schools, students and parents. Measures such as strengthening scientific management and communication between schools, students and parents can help to improve these problems. Therefore, we use intelligent terminals to control the entry and exit of people with certain rights to the dormitory building, in order to prevent the entry of social strangers, strengthen the discipline of the dormitory and ensure the safety of the students, while facilitating the school to keep track of the students' accommodation situation. This solution can also be applied flexibly to other similar scenarios, and is highly replicable and operational.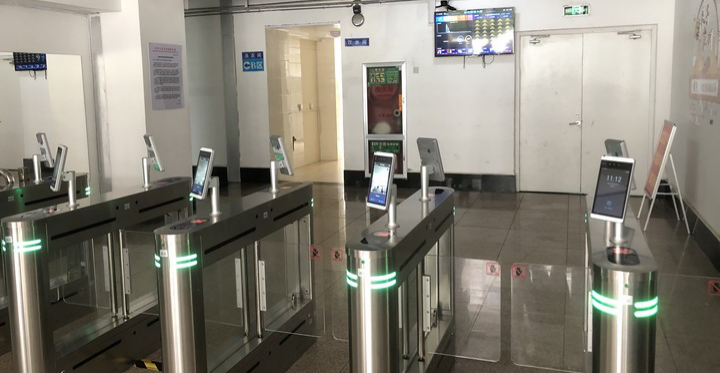 Actual Cases: Cultural tourism Vocational College
Our intelligent terminal can better help for the school dormitory management, establish a digital security management, effectively get through the information exchange and sharing between dormitory administrators, teachers, schools and parents, improve the response efficiency of abnormal situations, and practically help the school to realize the informatization, convenience and intelligence of dormitory management.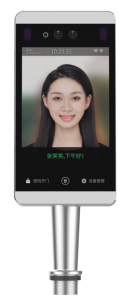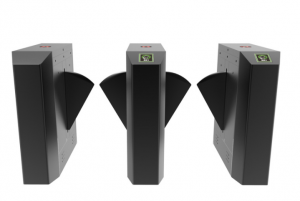 Product Advantages
8-inch touch screen --- View information, operation settings, password opening etc.
IP67 waterproof and dustproof --- Metal case, waterproof and dustproof, suitable for indoor and outdoor
Convenient secondary development --- SDK and API for interface with various platforms, support convenient secondary development
Stable kernel --- Embedded Android/Linux can work continuously with low failure rate
Advanced algorithm --- Adopt Megvii face algorithm with wide dynamic recognition technology
Liveness detection --- Effectively prevent the use of photos or videos to replace recognition
Temperature detection --- Infrared imaging temperature detection with high accuracy
Microwave induction sensor --- Accurate detection, wake up recognition within 2.5 meters