Under the policy of building a harmonious society, it has become a new challenge for the security and safety departments of important units to respond to terrorism and public health emergencies, strengthen internal security management, close security loopholes and ensure the personal safety and property security of the staff.
The traditional "manual visitor registration" is also known as the human security procedure: the gatekeeper asks guests to show their documents or make a brief enquiry - the gatekeeper asks guests to register their visit in the "Visitor Register", filling in their name, document number, time of visit, reason for visit, etc. briefly - the gatekeeper asks guests to register their visit in the "Visitor Register". Some units may issue a visitor's slip for inspection. The traditional manual visitor register has many security loopholes, impersonal operation, low service levels and a lack of accurate data to support management. More seriously, by adopting the "manual visitor registration" approach, criminals can easily use fake ID cards or find excuses to cope with the registration requirements of the gatekeeper and enter the unit to commit crimes, but after the crime is traced, it is possible to find that the registered information is all false, there is no way to trace it, and the registration is virtually useless. In the face of increasingly sophisticated crime techniques, it is imperative that units improve their own security and crime prevention capabilities. In order to meet the modern security information management, to cope with the increasingly complex security needs, the use of intelligent visitor management terminal greatly reduces the volume of personnel inspection work, while intelligent visitor terminal with advanced technology, simple operation, reliable performance and other characteristics, can become the government, military compounds, enterprises and institutions, financial institutions, public security, colleges and universities safety and security management of the right assistant.
Main Features
●  Flexible ID registration, unified identity authentication
●  Real person identification, prevent punching card by others
●  Support appointment visit, invitation visit, temporary registration visit and a variety of ways
●  Linkage access control, conference and others to achieve integrated management
●  Real-time monitoring of visitor traffic, real-time display
●  Black list comparison, prevent illegal personnel admission
●  Fast authentication, standardize the order of entry and exit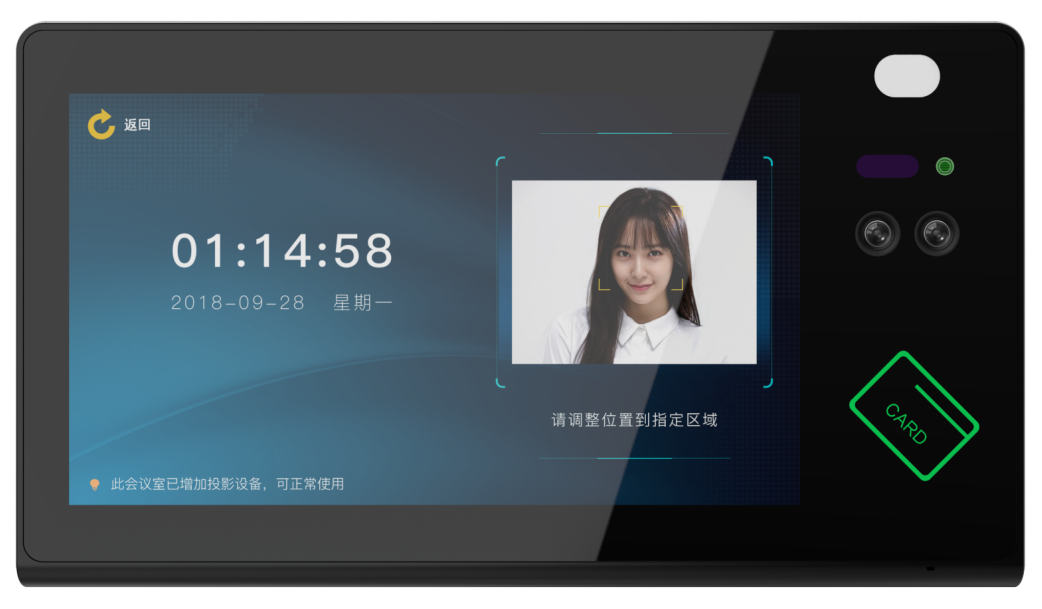 Product Advantages
Identification methods --- Face, fingerprint, Mifare/Prox, QR code and other flexible combination
Live body recognition --- Binocular HDR camera, effectively prevent the use of photos or videos to replace recognition
Convenient secondary development --- SDK, API for convenient secondary development of SDK
Flexible expansion - Expandable battery & POE, WIFI, 4G, GPS, HDMI etc.
External connection --- Connect to computers, card issuers, printers, speakers and other peripheral devices to facilitate management needs
Powerful management --- With various interface modes, work with flexible visitor management platforms to achieve digital precision management