Yantai Municipal Government held a promotion conference on 5G + application, releasing 95 projects of 5G + application and holding a signing ceremony for key projects of 5G + application. Deputy party secretary, mayor Chen Fei, deputy mayor Zhang Dai ling and other leaders attended.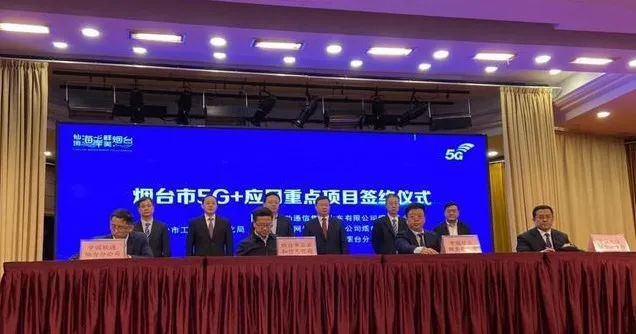 "Every technological reform will push the industrial change, which in turn will drive social change." 5G is more than just a technology. We will make the whole city's efforts to build an ecology conducive to the development of 5G, accelerate the construction of 5G, and build a leading city in the application of 5G." Aiming to build an ecosystem conducive to the promotion of 5G applications, efforts should be made from four aspects, including accelerating the construction of 5G base stations, accelerating the promotion of 5G scenario application, government policy support and accelerating relevant industrial organizations, Chen Fei said. Promote new ideas, new technologies, new models to energize this city.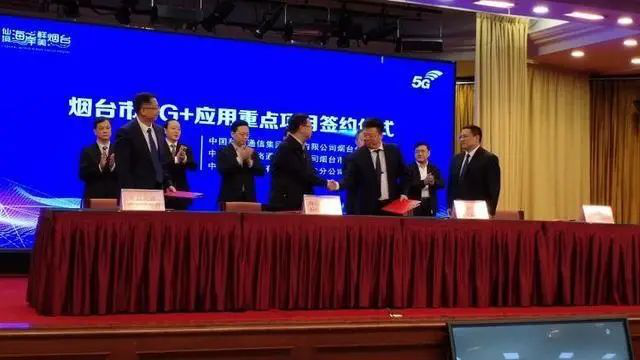 Before the signing ceremony, municipal party leaders visited the 5G + application innovation and experience center of Yantai city, which was co-organized by China mobile and Shandong Well Data Co., Ltd. and other 5G application technology enterprises, and experienced the latest 5G + application. In order to comprehensively promote the development of 5G + applications, China mobile and Shandong Well Data Co., Ltd. will create 5G + education to help upgrade technology in the field of education and develop smart education. In addition, China mobile has jointly established the Yantai Internet of Things(IOT) industry association with Dongfang electronics, Yantai university, Shandong Well Data Co., Ltd. and other relevant enterprises in the Internet of Things(IOT) industry to build an industrial Internet industry system.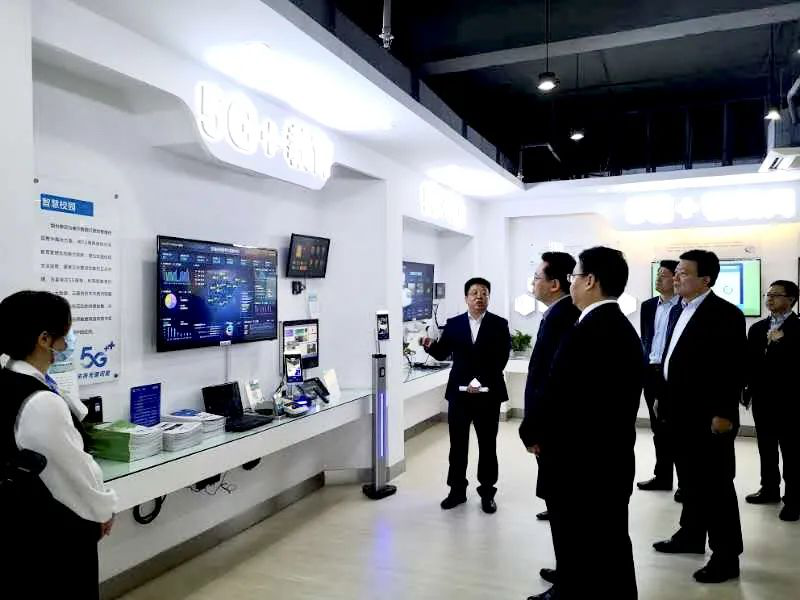 Chen Fei pointed out that accelerating the new infrastructure work, such as 5G commercial use is the only way to promote economic transformation, foster a new economy, promote the replacement of old drivers of growth and high-quality development. In addition, he encouraged enterprises to fully promote the construction and application of 5G network, and Shandong Well Data Co., Ltd. and other enterprises as local units should make positive contributions to the implementation of 5G in Yantai.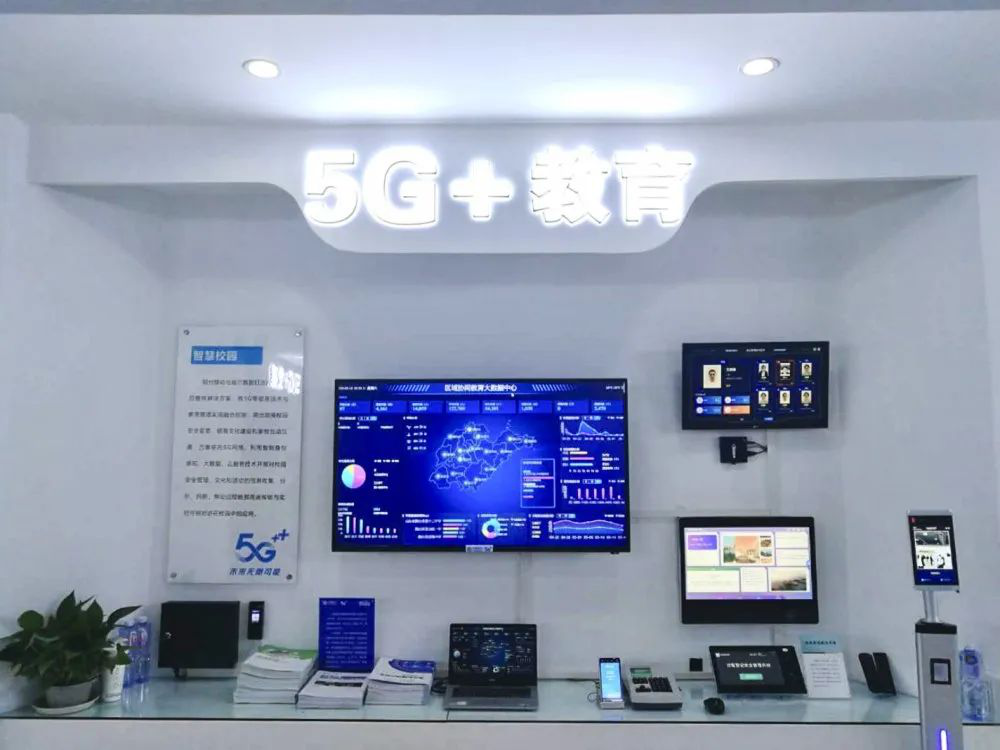 China mobile and Shandong Well Data Co., Ltd. will create 5G + smart enterprise, smart campus, integrate the information technology such as 5G and time attendance and access control security with innovation, strengthening the construction of time attendance and access control security and safety and interactive exchange, using smart identity perception, big data and cloud service technology to carry out the management of smart campus and smart enterprise culture and activities of information collection, analysis, judgement, promote high-speed remote data transmission and real-time visual intercom in the application of security care of the smart society.

Shandong Well Data Co., Ltd., a professional intelligent identification hardware manufacture since 1997, support ODM, OEM and various customization according to customers requirements. We are devoted to the ID identification technology, such as biometric, fingerprint, card, face, integrated with wireless technology and research, production, sales of intelligent identification terminals such as time attendance, access control, facial and temperature detection for COVID-19 etc..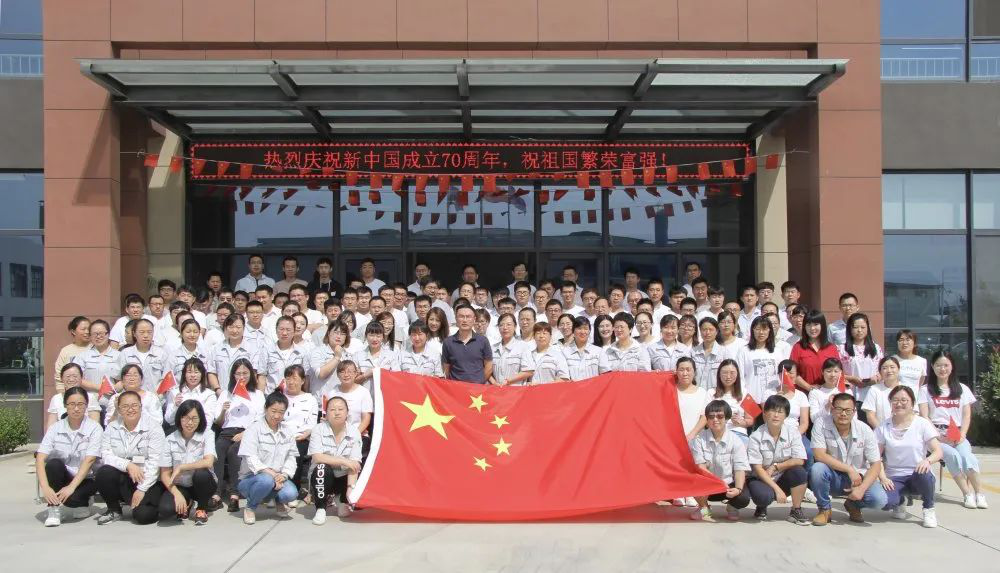 We can provide SDK and API, even customized SDK to support the customer's design of terminals. We sincerely hope to work with all of the users, system integrator, software developers and distributors in the world to realize win-win cooperation and create the wonderful future.

Date of foundation: 1997
Listing time: 2015 (New Third Board stock code 833552)
Enterprise qualification: National high-tech enterprise, double software certification enterprise, famous brand enterprise, Shandong Gazelle enterprise, Shandong excellent software enterprise, Shandong professional new medium enterprise, Shandong enterprise technology Center, Shandong invisible champion enterprise.
Enterprise size: the company has more than 150 employees, 80 R& D engineers, more than 30 experts.
Core abilities: hardware development, OEM ODM and customization, software technology research and development, personalized product development and service ability.
---